Some questions we've been asked over 24 years…Please give us a call (780) 473-4600 if you have any others.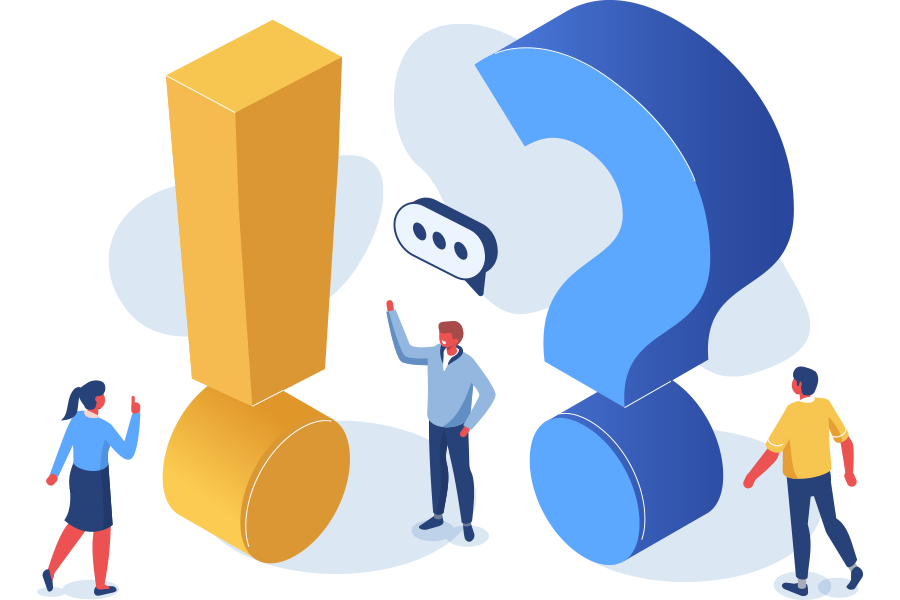 Frequently Asked

Web Design and Digital Marketing Questions
How long has your company been around?
Since the "Dial-Up" days of the internet, Digital Tea has been custom designing and developing websites and applications for over 24 years. Not to sound like a broken record, but leverage our experience to give you an advantage over your competitors. We've seen a lot, fixed a lot, and created a lot!
How much does a website cost?
Buying a website is like buying a car. We have lots of "economy class" models, a ton of "luxury" models, and everything in between. Did you want a sunroof or chrome rims on your new ride?… You get the point.
What services do you offer?
Do you guys do e-commerce stuff?
Yes, we do!
Apart from our years of experience in this area, we also have a variety of e-commerce solutions for online businesses big and small. Whether you simply wish to collect payment for online registration for a course or event, or are looking to set up a massive online store to sell products and process payments, we can help.
Do you use contractors?
While some of our competitors call them "satellite" offices, we simply don't believe in outsourcing any of our services to outside vendors or contractors.
All of our services are completed in-house by our highly trained and experienced team of developers, designers and programmers. This ensures we keep communication clear, project time-lines efficient and reduce overall project costs.
We all know how frustrating it can be when you are sent to a call center – that's why when you call our office you will be talking to a local human being.
Do you use templates or open-source programs (WordPress) in your designs?
Digital Tea delivers custom designed websites that can work with a multitude of different platforms. This allows us to work with you to precisely realize the vision you have for your new website and its functionality, while working with most open-source options.
In order to decrease a project cost, we can use a template for your website design.  We can work with you to select the appropriate template and give you an idea on the most advantageous design changes.
With Digital Tea, your options are wide open and we'll work with you to give you the best looking, most cost effective solution.
What kinds of Content Management Systems (CMS) do you offer?
Digital Tea has experience working with a wide variety of CMS options available to suit your organization's need and budget (e.g. Drupal, Joomla, WordPress). If you're looking to make just a few edits to your website's content every now-and-then, WordPress is a great option. WordPress even allows you to make your blog posts from your phone!  If you do go with an open source content management system,
always make sure to do your updates
!  You don't want to end up with a defaced web site. More customized solutions can be integrated into your website allowing you to securely manage content easily, on the fly, 24/7 from any computer.
My existing website is outdated and in need of a facelift, can you help?
Absolutely! The only thing worse than not having a website, is having an outdated, broken, or ugly website. A large part of our work consists of website rescues or facelifts. We can take your old design and work with you to
create an updated, improved, fresh concept for your website
. All of this can be completed while maintaining your business' existing branding and seamlessly directing your website visitors and customers from the old site to the new. We also take into account the search engine aspects and will handle the setup of appropriate redirects to your new website in order to ensure your Google and other search listings don't drop in the rankings.
Do you offer hosting?
Yes, Digital Tea does provide
managed hosting
. With our managed hosting packages, you can be assured we do our best to have your website up at all times and our servers are monitored by our technical staff. This enables us to provide unparalleled customer service, support and website security. Our dedicated servers are located locally, backed up frequently, and monitored daily for intrusion attempts and malicious activity. You can sleep soundly knowing we are protecting your data and your image. Hosting packages are available for websites, databases, and email.
Do you guys build mobile websites and apps?
Yes, we develop for mobile devices – all of our websites are designed with responsiveness in mind.
Responsive design allows the website to look great on all platforms: mobile, tablet or desktop.
With our experienced team of programmers, we are able to create the specialized application you are looking for. Whether it's a mobile version of your website or a web app to streamline your business operations, we can help.