Website Design and Development for Sterling Crane
Designing a website for a company with 27 locations, hundreds of employees, and a fleet of over 625+ cranes – involves a lot of heavy lifting! Sterling Crane has trusted Digital Tea for their website needs for 20 years and counting.
Constructing a Foundation for
ongoing Success
Sterling Crane wanted to ensure they continued meeting the needs of their diverse client base and employees with a site that was functional, modern, and optimized for search engines.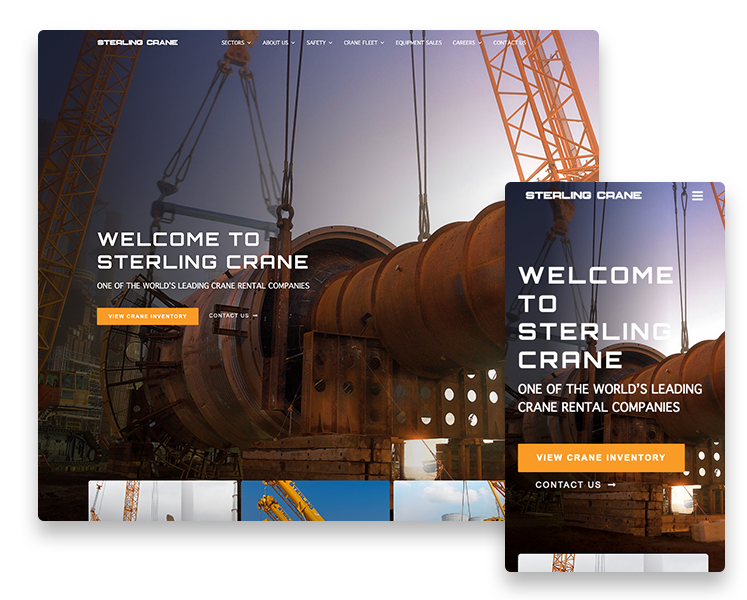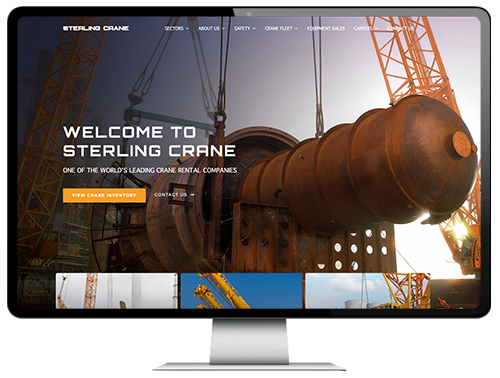 Working collaboratively,
we created
A searchable directory of over 100 unique crane models with links to Lifting Charts and Transportation Specifications.
A listing of all 27 locations across North America with an interactive map showing the areas they serve.
Job listing that can be sorted by location or keyword and managed internally.