Responsive Web Design for South Central Dentistry
Leading-edge technologies, knowledgeable and skilled care. South Central Dentistry provides dental care you can trust. They trusted us to convey this through their website and the results left us all smiling.
Leading-edge Technologies, Knowledgeable and Skilled Care
Dentistry, like web design and development, is always evolving. South Central Dentistry uses the latest technologies to deliver the results their customers expect. 
Finding a way to showcase all the service options and technologies they offer, in a way that is visually pleasing and easy to navigate is where Digital Tea comes in. We created a design that showcased their friendly and courteous approach to dental care and allowed patients to learn more about all the dental services they offer.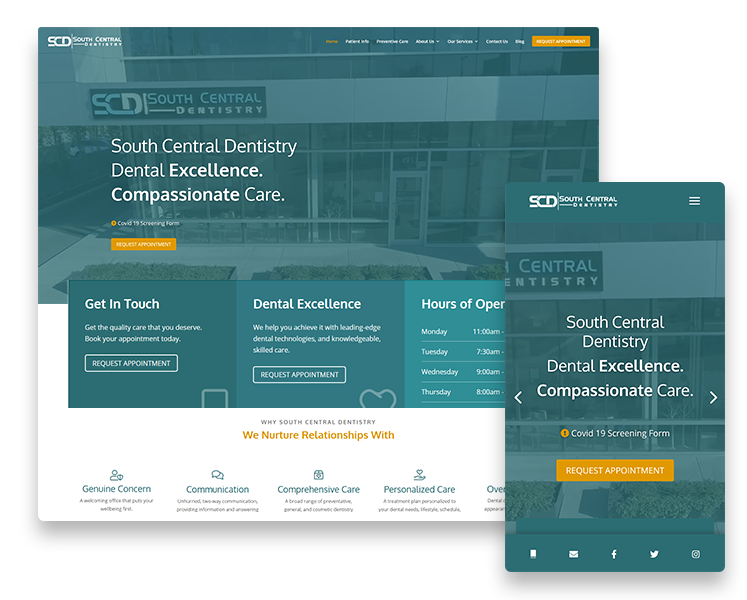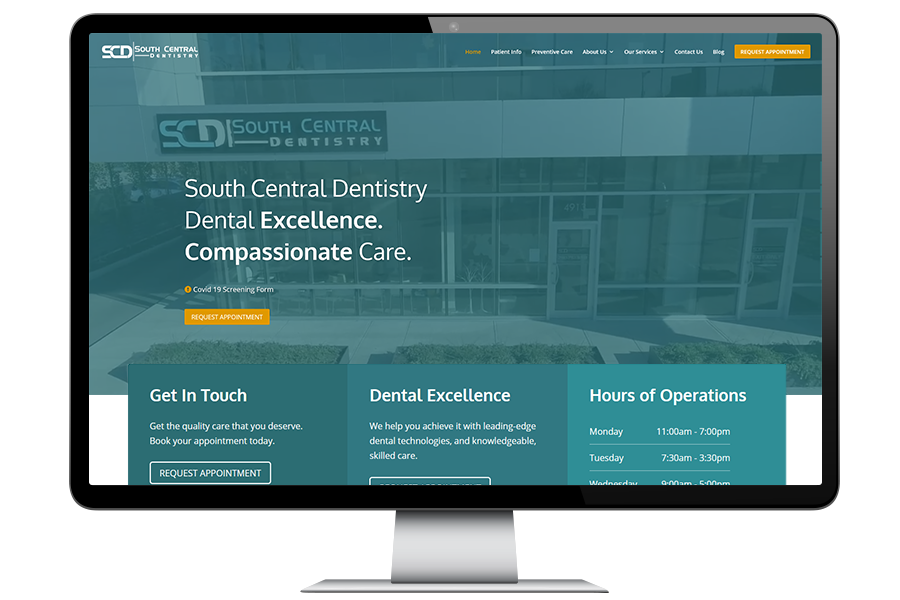 By incorporating videos, images and a blog, South Central Dentistry can inform their clients of all the latest procedures and technologies while making it easy for clients to contact them directly if they have more questions or need to book an appointment. 
At Digital Tea we also believe in using technology and friendly services to make things easier for our clients. 
Feel free to view the finished product, or view the other things we can do for you!