Web Design and Development for The ACSLPA
When designing  a website for associations and colleges it's key to communicate and listen to all stakeholders. Digital Tea has over two decades of web development and design experience for Alberta associations, colleges and non-profits including Alberta Veterinary Medical Association, Alberta Charitable Casino Operators, Young Alberta Book Society and Neurosurgery Kids Fund.
This experience has given us insights into creating custom websites to satisfy a deserve group of stakeholders.  The Alberta College of Speech-Language and Pathologists worked with us to create a website for their members as well as the general public.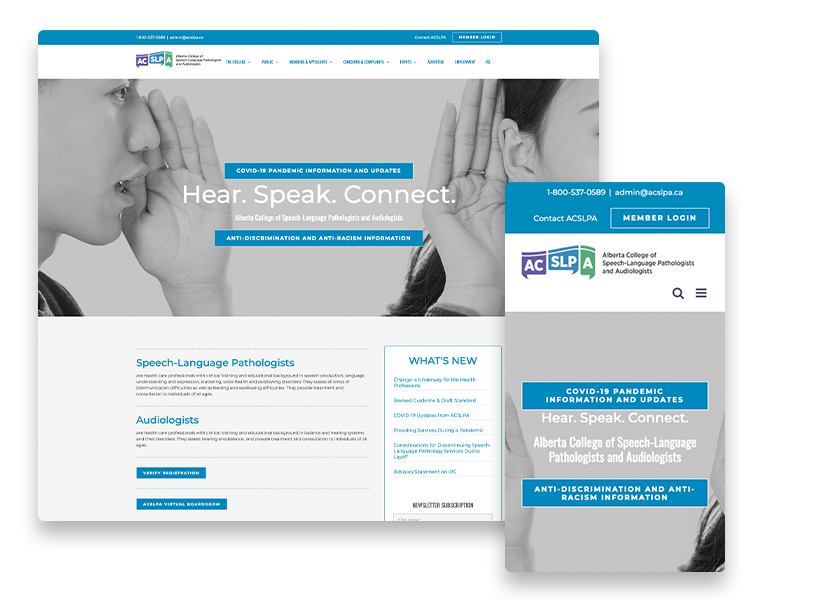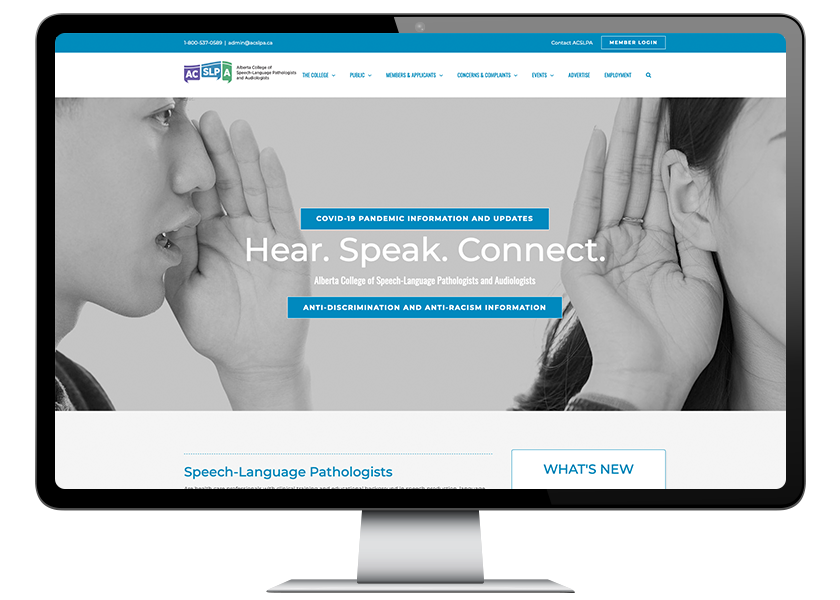 Working with their team we resurrected their site to accommodate a modern, mobile responsive web design with advance search options and a secure members login area.  We also provided them with a content management system that allow staff to make updates to the sites content, send E-Newsletters and create blog posts and allow members to submit events, list employment opportunities.
The new site provided the functionality and design to satisfy everyone . Is your association, college or non-profit in need of a new website?  See all the web design and development solutions we offer.