Edmonton Web Design & Development Services
Digital Tea provides a vast selection of website design and website development, custom application development, e-Commerce and website hosting and maintenance services to help enhance your corporate presence.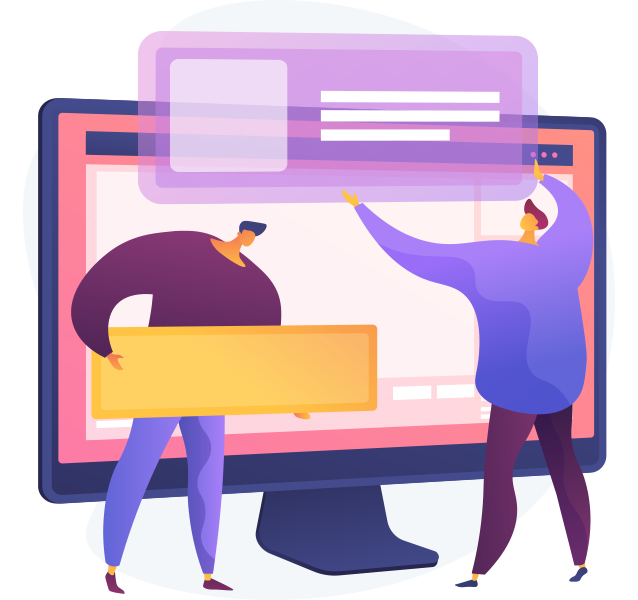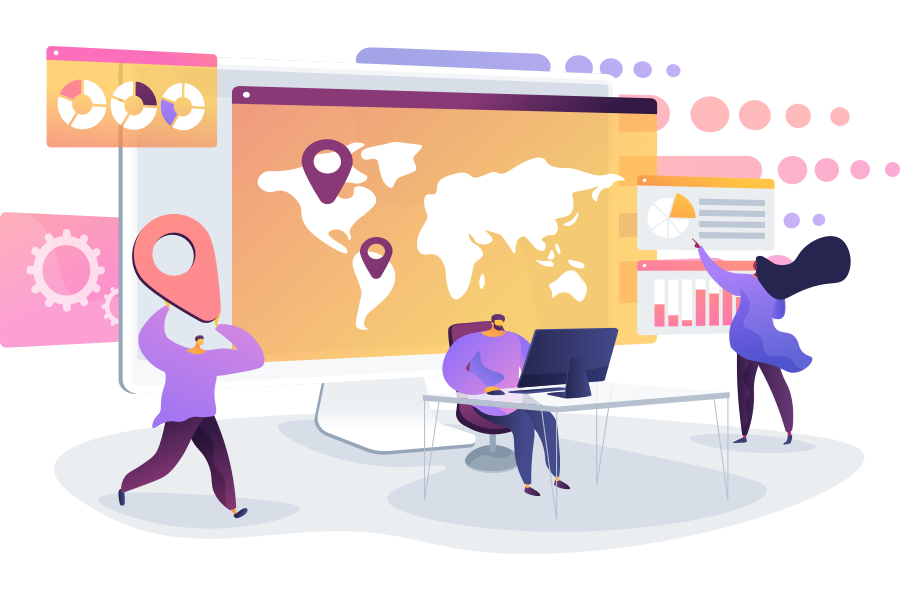 Whether it's your first website, a redesign, or a custom app, we have a solution for you.
Regardless of your business's size or budget, if you need it for the web, we can build it.  Looking to enhance your existing website design?  That's not a problem either as we can provide you with a modern and responsive website that will deliver results and drive web traffic.  Should you be interested in any of our services – all of which are provided by extremely talented and experienced web design personnel – Digital Tea can sit down with you for a  free-of-charge no-obligation consultation.
Over 22 years of experience
Digital Tea has been providing website design and development solutions to organizations in Edmonton and throughout North America for over 22 years.  We'd love to sit down with you to find the right website design or development solution for your organization – educating you as we go, so you don't feel overwhelmed.  At Digital Tea we don't sell you a website design – we develop relationships with our customers – relationships that last decades.
With our free initial no-obligation web design and development consultation, we can analyze your business needs and internal business processes in order to come up with a solution that will help you obtain your desired results in the quickest and most efficient way possible.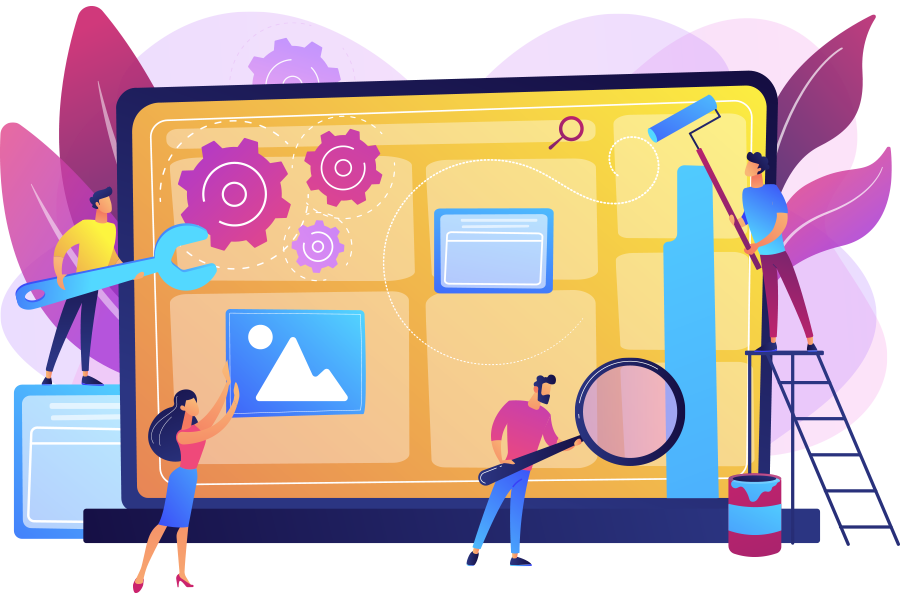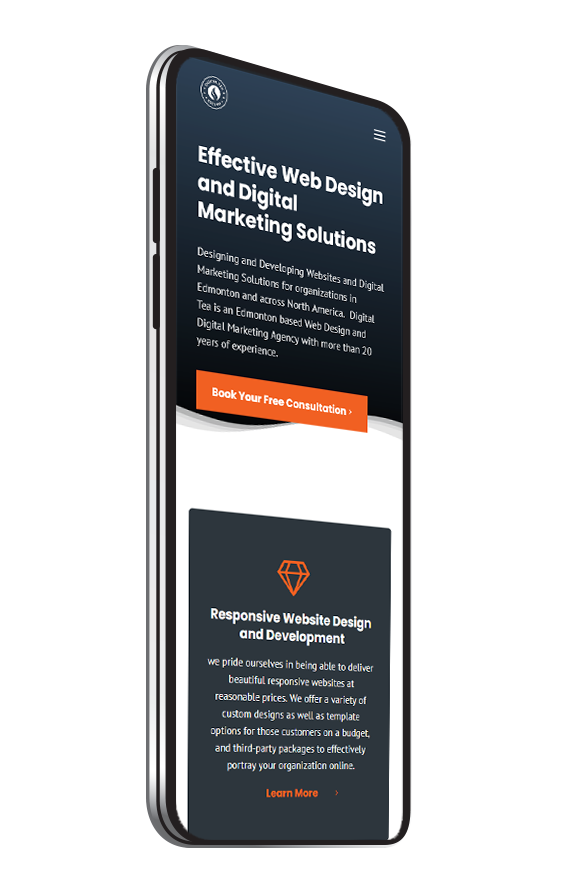 Our digital marketing services Include:
Search Engine Optimization (SEO)
Graphic Design and Print Design
We also offer full website design, development, and hosting services including:
Website Design and Development
Custom Software Development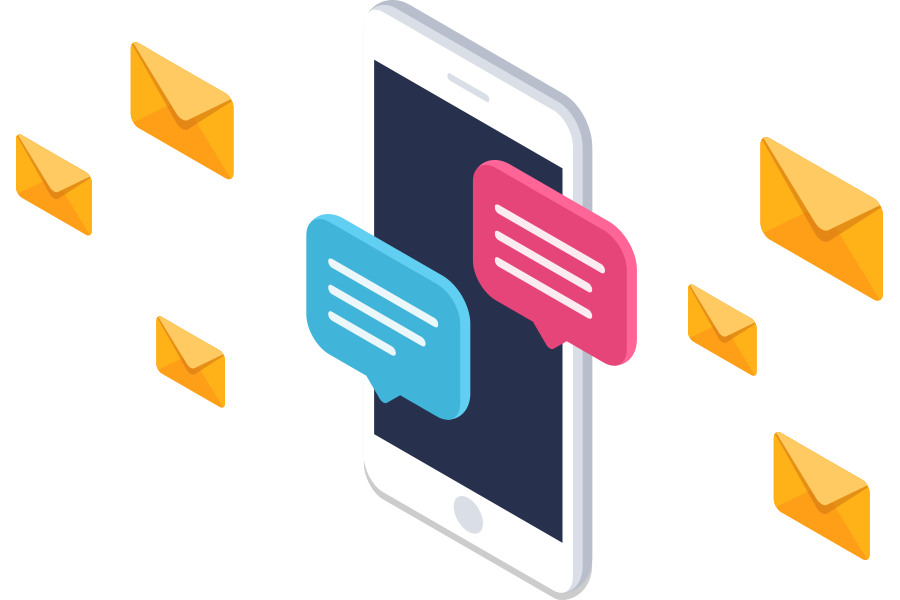 Get Started with a Free No-Obligation Consultation Today!
What do all these terms mean? 
Digital Tea believes in providing our customers with information and education to make the right decisions for your organization. Here is a bit more information on each web design and development service we offer.
 Responsive Website Design and Development:
All of the websites we design are responsive. This ensures that the user has the best experience whether they're using a desktop, mobile device, tablet or even a Smart TV. This gives your customers a great experience and helps your site rank higher on search engines like Google.
eCommerce:
Safe and convenient online transactions continue to become more and more important.  eCommerce allows you to sell products online, take payment for in-person services, membership dues, subscriptions and more.  Anything that involves an exchange of money can benefit from eCommerce.
 Custom Software Development: 
If your organization has many day-to-day repetitive tasks that incorporate a custom logical business flow, more than likely you could use custom software development in order to maximize your organization's efficiency – and profits.
App Development: 
Progressive Web App development allows us to leverage your current web design to create a familiar and branded experience for your users while providing additional functionality and accessibility. Designing a brand new mobile responsive website? We can help you start from the very beginning and show you how a progressive web application can fit into your overall strategy.
Digital marketing service overview
Different digital marketing services can help your organization reach different goals. Are you looking to increase online orders? Awareness of your organization? Increase web traffic or phone calls?
Below is a brief description of the different types of digital marketing services we offer and how they can benefit your organization. You can also view our blog post on this subject for more in-depth information or just give us a call and we can start creating a digital marketing strategy specifically designed for your organization.
Search Engine Optimization (SEO) and Local SEO
Increasing your search ranking takes a strategic plan and committed effort but with some patience, it will pay off. Knowing how your customers find and navigate your site can not only increase your search rankings, it can also increase the percentage of visitors that convert to a lead or sale. SEO helps you target the right customers and provide them with the best possible experience once they're on your website.
Google ads are a powerful form of advertising that can yield results quickly. They are great for organizations that need quick results or to supplement SEO or traditional advertising campaigns.
Blogging and Content Writing
Creating content that educates or entertains is a great way to capture the attention of potential customers. More than ever, knowledge is valuable. Sharing your organization's expertise allows you to build trust, establish your authority, and help your SEO efforts.
"These days you have to be on social media" we've all heard that before. But should you be on Facebook, Instagram, Twitter, or another platform? How often should you post? And about what?
The answers to all these questions are as unique as your organization. We'd be happy to help you create a strategy that works for your organization.
Mobile Responsive Design and Development
Your website is critical to any digital marketing strategy. It provides far more control and customization than any social media platform can offer. Before doing any other type of digital marketing take a look at your website and make sure it represents your organization the way you want it to.